Developing your skills is the best approach towards self-reliance and improved livelihood in Nigeria
If you want to make a documentary, short film or make a living on filmmaking. This documentary training is for you!
Documentary Filmmaking Training is designed for a new generation of storytellers. With interactive, step-by-step learning, you will find you're immersed from module one. It is run over three months, three times weekly; each session is two hours long,
If documentary film is your passion then by the end of this course you will have:
a broader knowledge of storytelling in documentary and factual filmmaking
a deeper understanding of story structure
the confidence and ability to tell a story in a variety of documentary and factual filmmaking styles
an intensive overview of the history of documentary and the industry in respect of festivals, broadcasters and funding bodies
knowledge of researching "the story", producing and conceptualizing, scriptwriting, defining your audience and finding your key team
knowledge of filming; of using cameras and sound recording equipment
key document templates including treatments, release forms, schedules and permissions
information about how to create a budget (considering crew size, camera format, sound set-up, length of shoot and postproduction – and how to balance practical and artistic considerations)
knowledge of how to film an interview discreetly, ethically and safely
information about the post-production process – notably the needs of your documentary, from viewing and logging footage to producing a finished film ready for distribution
the opportunity to pitch your project and receive feedback
knowledge of exhibition, distribution and broadcast strategies, with a range of case studies from traditional TV documentaries to new media platforms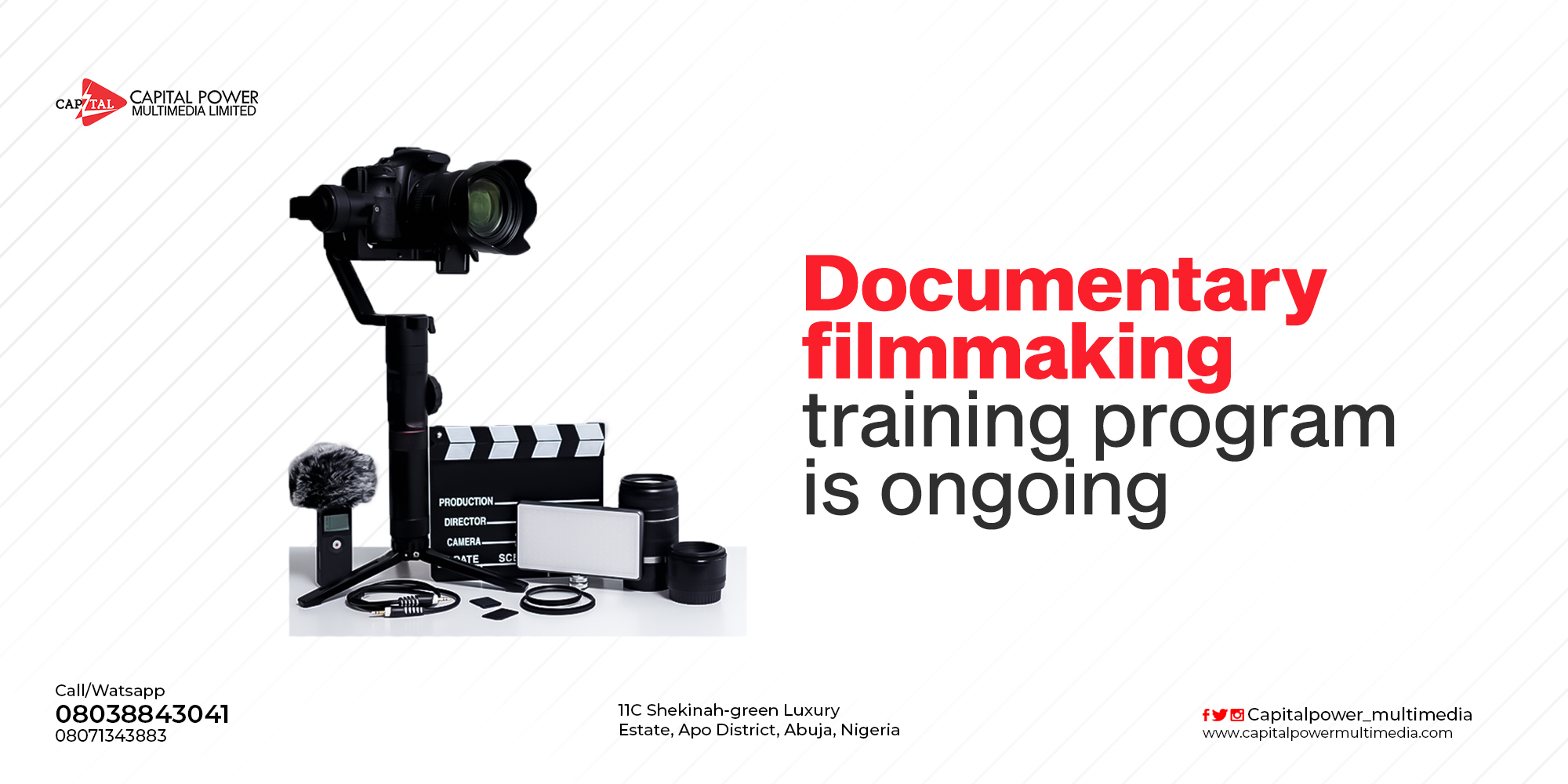 What do I need to prepare:
Documentaries have been described as the 21st century's most influential art form as they can help us understand and connect to our fast-changing world. They can grab the heart, alter public opinion and offer a window into the daily lives of real people. However, a documentary does not have to have a complex premise and it's often the simplest theme or narrative that has the most impact. With this in mind, learners are encouraged to bring three ideas for a documentary to the  class, with the idea of using one of these as a basis for development throughout the training. This will greatly enhance your enjoyment and will help you focus on finding your own creative voice.
In addition, all participants are expected to read the training outline prior to the start of each session
About the Host:
George Ugwuja is a documentary filmmaker and commercials director based in  Abuja, Nigeria.
He has made documentaries for International organizations like UN Women, WHO, World Bank, UNIDO, USAID etc. He has directed and produced up to 50 documentaries, many winning awards across the globe.
He created this Documentary Filmmaking Training because he has a passion for teaching and want to help more people tell stories through cinematic documentaries.
To Register, Download the form, fill and email us or visit of training studio to register and commence your training.
DOWNLOAD REGISTRATION FORM HERE
or visit
Capital Power Multimedia Ltd
11C, Shekinah-green Luxury Estate, Apo, Abuja
Call/WhatsApp: 08038843041